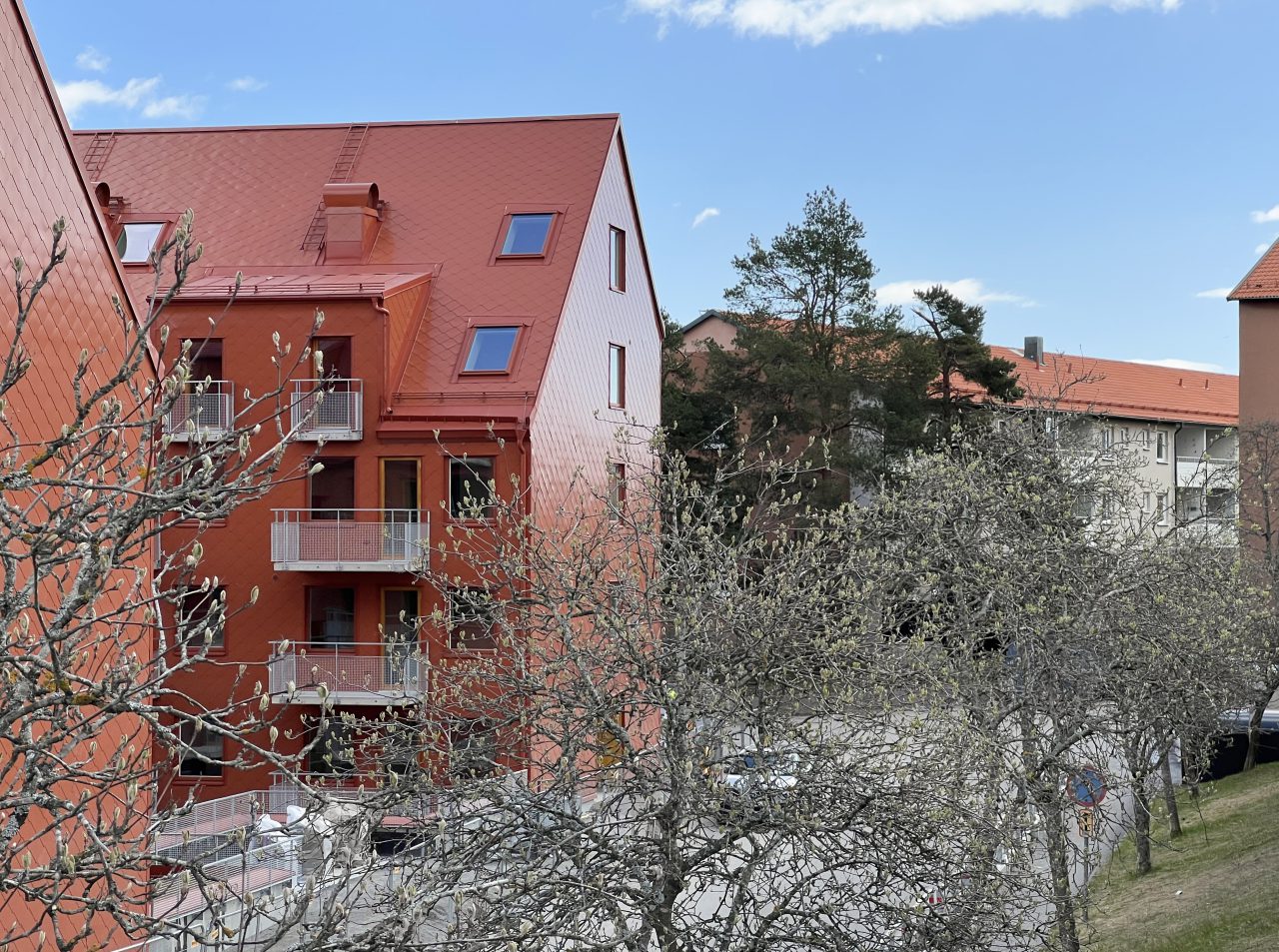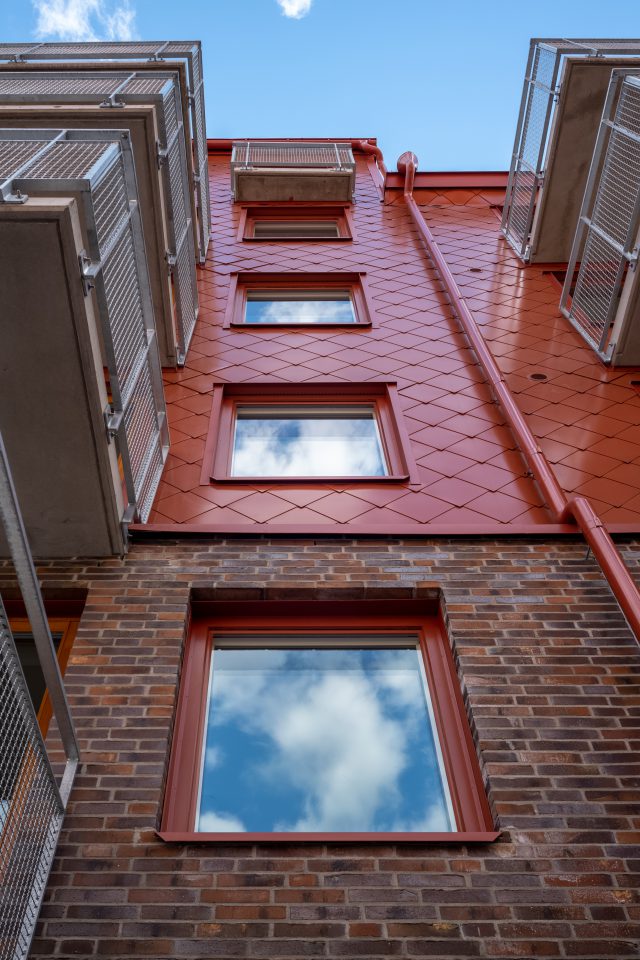 Granitvägen almAndinen
Project

Slab houses in Tyresö

Client

Brf Solhöjden

Year

2018 – 2022
To build without building has on this plot in Tyresö, south of Stockholm, led us to create four slender slab houses that rise carefully from the ground, minimizing the obstructing of existing views. The slabs are paired as couples with generous courtyards in between. By letting these residential blocks expand vertically along the existing slope, the building height is kept low towards the street. Whilst the upper facades and roofs are clad with shingle shaped aluminum sheets the base of the houses are clad in brickwork. Entrances are placed on the gable facades towards Granitvägen.
A major challenge throughout the project has been how to reduce visible parking and by placing garages at the lower levels we are giving the area the possibility to be enriched with greenery and social activities on courtyards and along the street.
The houses have a central staircase with apartment types ranging from two-room apartments to six-room apartments. The two top floors contains duplex apartments with terraces in each corner. All of the apartments have either balcony, patio or terrace.