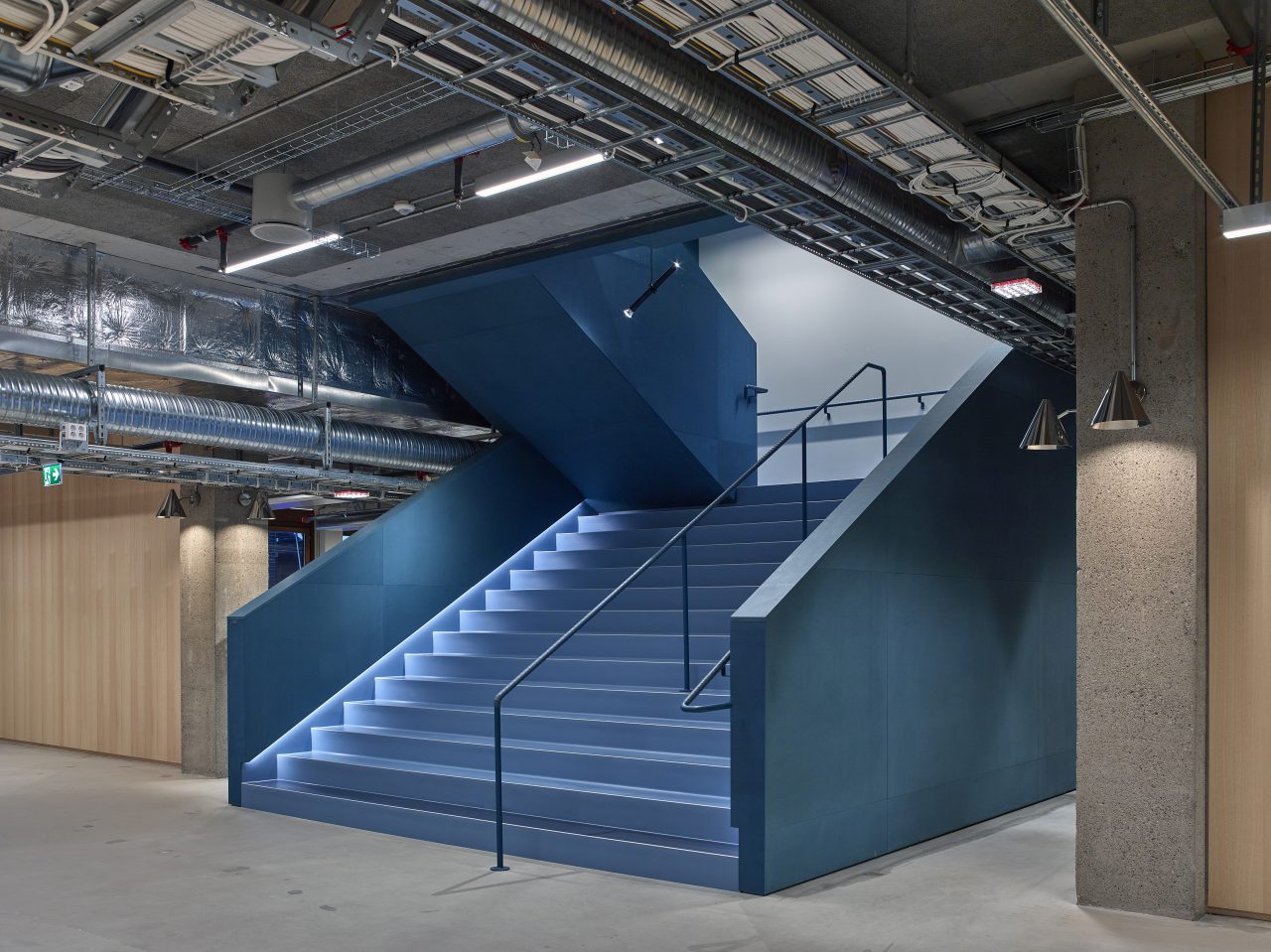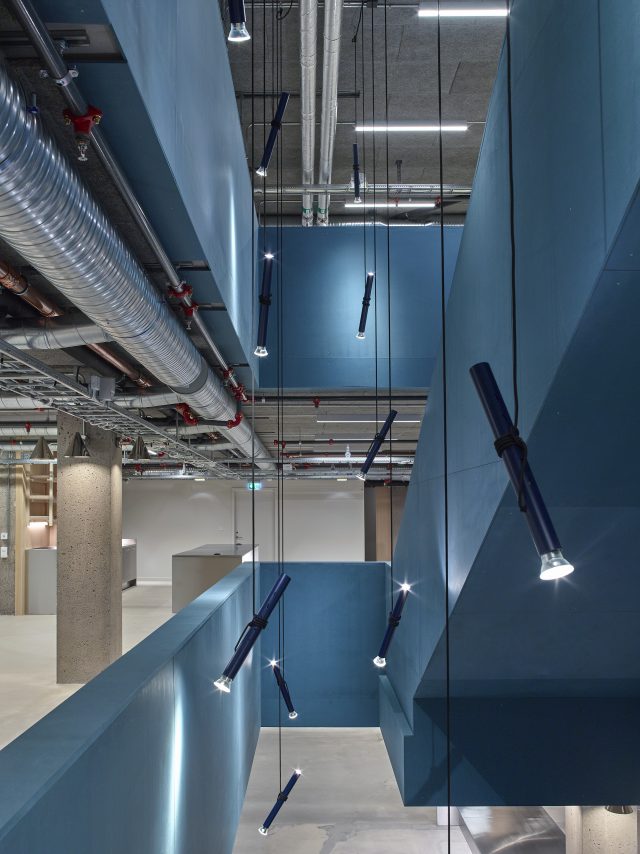 ZETTLE BY PAYPAL
PROJECT: INTERIOR
CLIENT: PAYPAL
YEAR: 2021
Global fin-tech company Paypal reached out to Vida to create their new 9000 sqm office in downtown Stockholm. Paypal aquired Zettle in 2018 and this office would embody the merger between the two companies.
Vidas design proposal was to expose and augment the structural elements of the building through the addition of modern and purposeful installations, lighting, colors and materials. Thus creating an office experience that is both visually strong and elegantly raw and beautiful.
New walls, shelving and furniture are predominantly in soft wood, creating a contrasting counterpart to the urban qualities of the space.
Architectural monoliths were created with internal staircases in an intense blue monocromatic appearance that connects the office floors vertically.
The office will be the second home of 700 employees.
Vida was Paypals architect and interior designer. The renovation project was landlord led by AMF with architects Svanström & Scherrer.
Photos courtesy by Robin Hayes.