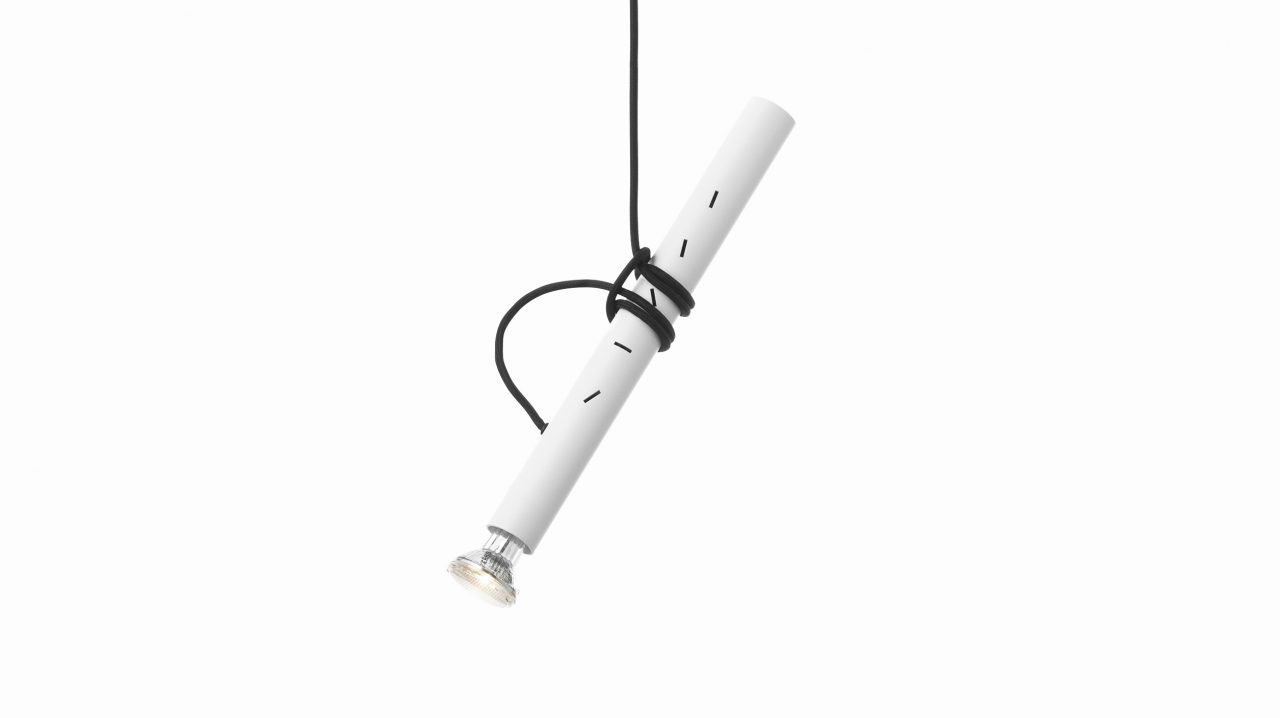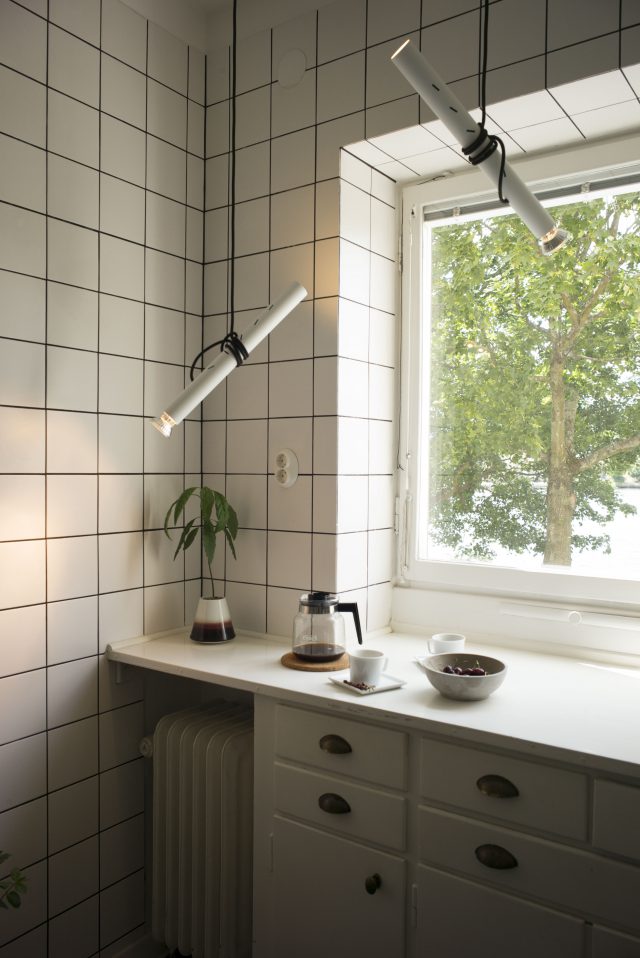 Tilt Lamp
Tilt lamp – in production by Zero.
We're very proud to present this new addition to VIDAs furniture- and lighting family. A simple yet elegant pendant using the mountaineering prusik-knot. The luminaire can easily be angled or tilted by sliding the knot along the tube. Works perfectly as a characteristic solitary as well as a confident team player in a group.
Tilt has one light source at each end for direct and indirect lighting. The light can thereby be perfectly customized to each particular environment.
Available in white, black, orange or steel. The black fabric cord is attached to the ceiling with a hook. A chromed swivel and a black ceiling cup is included as well as the light sources Halogen 50W + LED 180LM.
You can discover Tilt in our newest work, the Scandinavian Head-Office for Facebook.