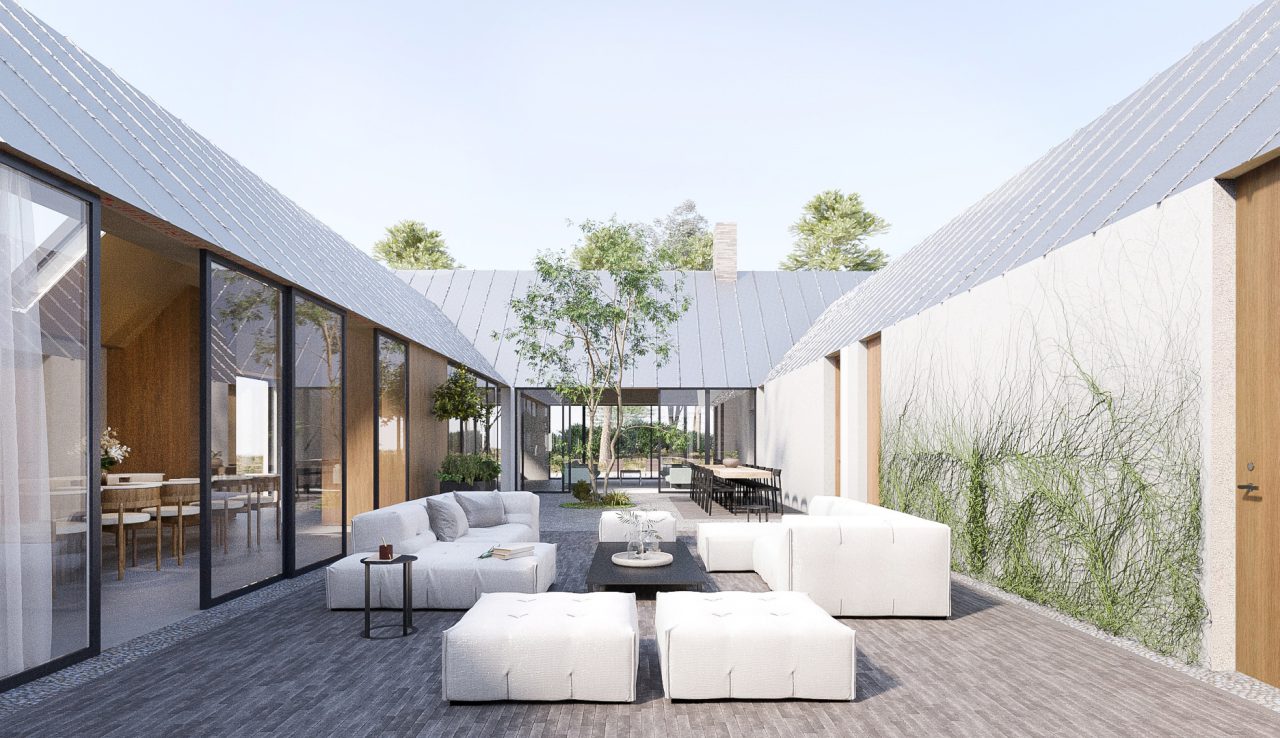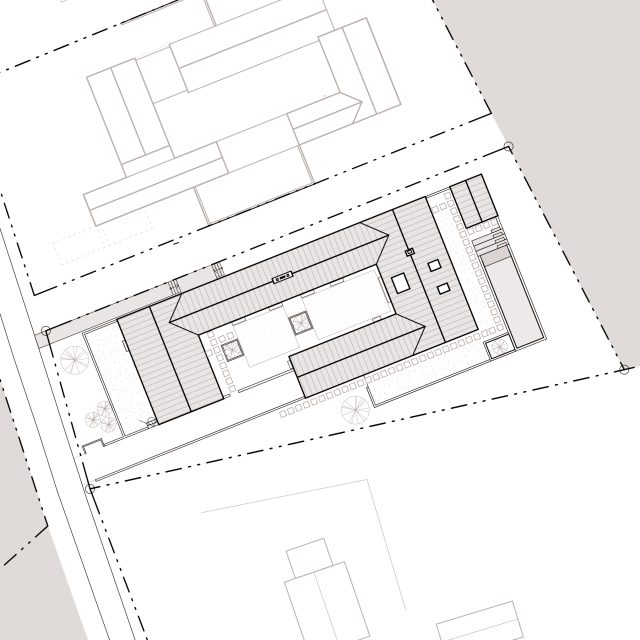 PÅARP / Torekov
Project: Vacation home in Torekov
Client: Private
Year: Ongoing
Construction has begun on our interpretation of the architypical "Skånelänga". This country house for a family of five is designed around a central courtyard with selected views towards the surrounding landscape.
The plot is narrow and long so our aim was to work with a lot of dedicated space where functions are given their own defined borders but are still just as inviting to move through- as around. The courtyard, with its negative volume, is the heart also for communication which allows stacked room sequences indoors.
The wildness of the sea and the calmness of the surrounding meadows gave us the contrasting backdrop which inspired the robust but elegant materiality of the country house.